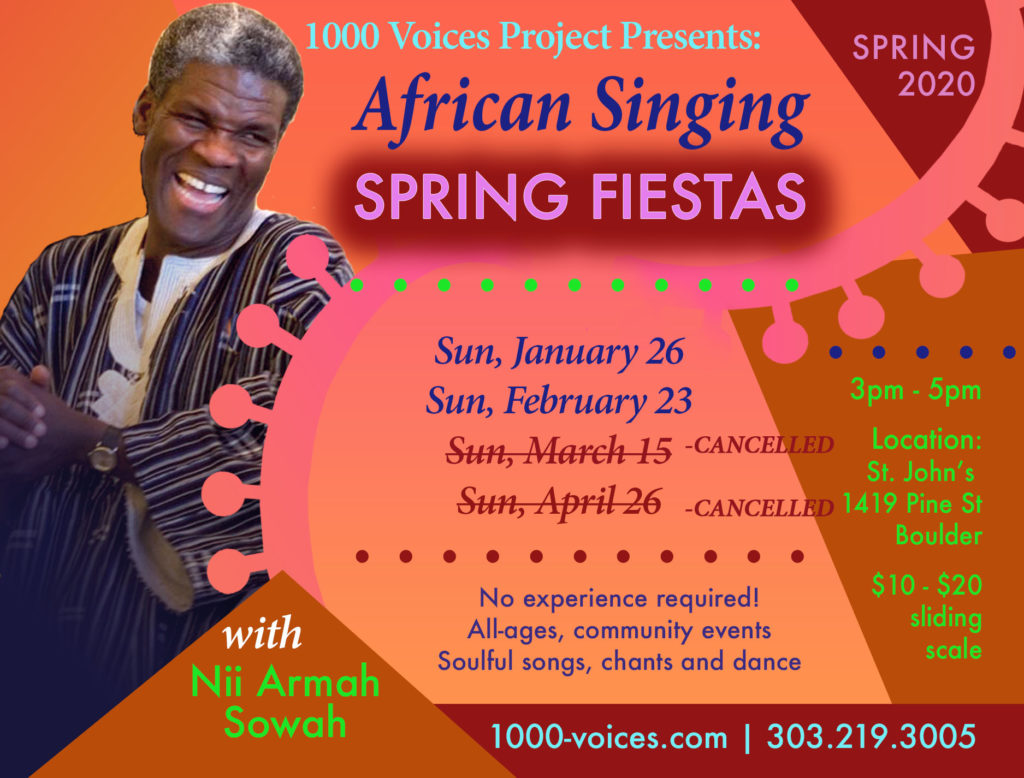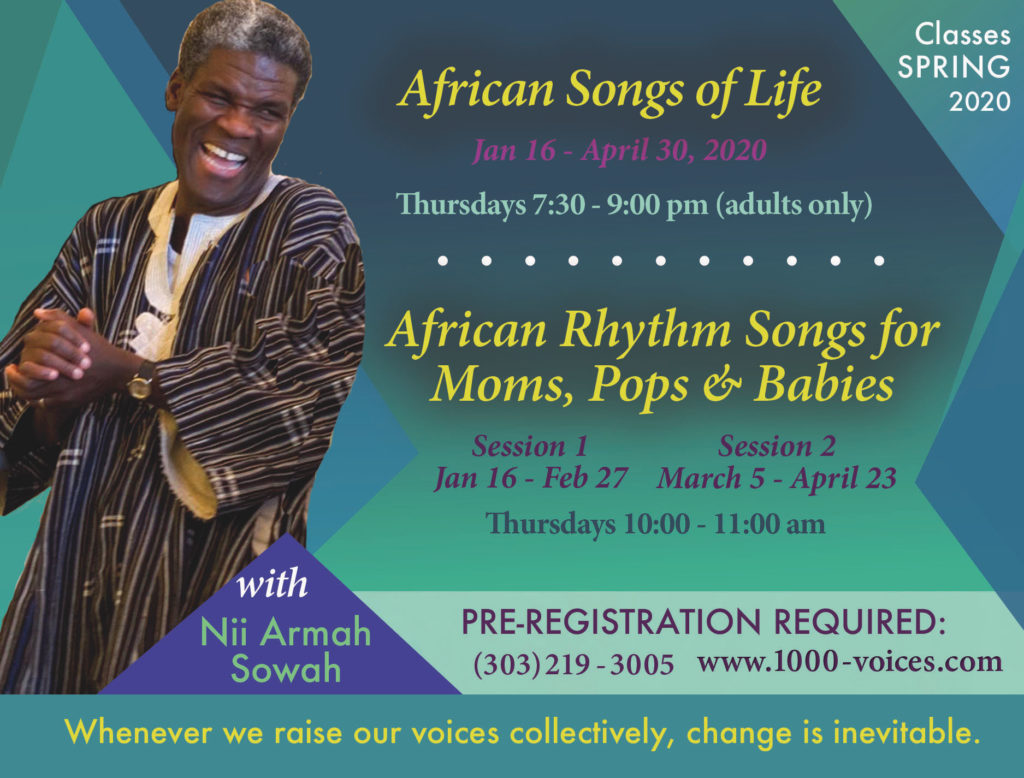 African Dance and African Singing
1000 Voices Project was founded on the conviction that whenever we raise our voices collectively, change is inevitable. The 1000 Voices Project offers people the opportunity to work together to stimulate self-awareness while cultivating basic human qualities such as compassion, understanding and respect.
The 1000 Voices Project offers a variety of programs in different settings bringing people together to build peaceful communities. African songs, rhythm games, dance, and storytelling are used to facilitate personal growth, community building and cross-cultural understanding. We hope that one day it will be common practice for people to gather in the thousands to work together in harmony.
Nii Armah reminded us (often) that Africa is a continent not a country, and challenged us to re-think our own cultural baggage. If, when he walked into the classroom of African Dance students we weren't talking to one another- he would remind us "Talk! Talk to your community!"?And even if we couldn't get a step or a move- to do it anyway and do it "juicy" (with flair, with joy!). Nii Armah Sowah's classes should be a prerequisite for EVERY student, EVERY where. It's about dance, yes- but not dance as westerners know it. It's about so much more.
- S.M.