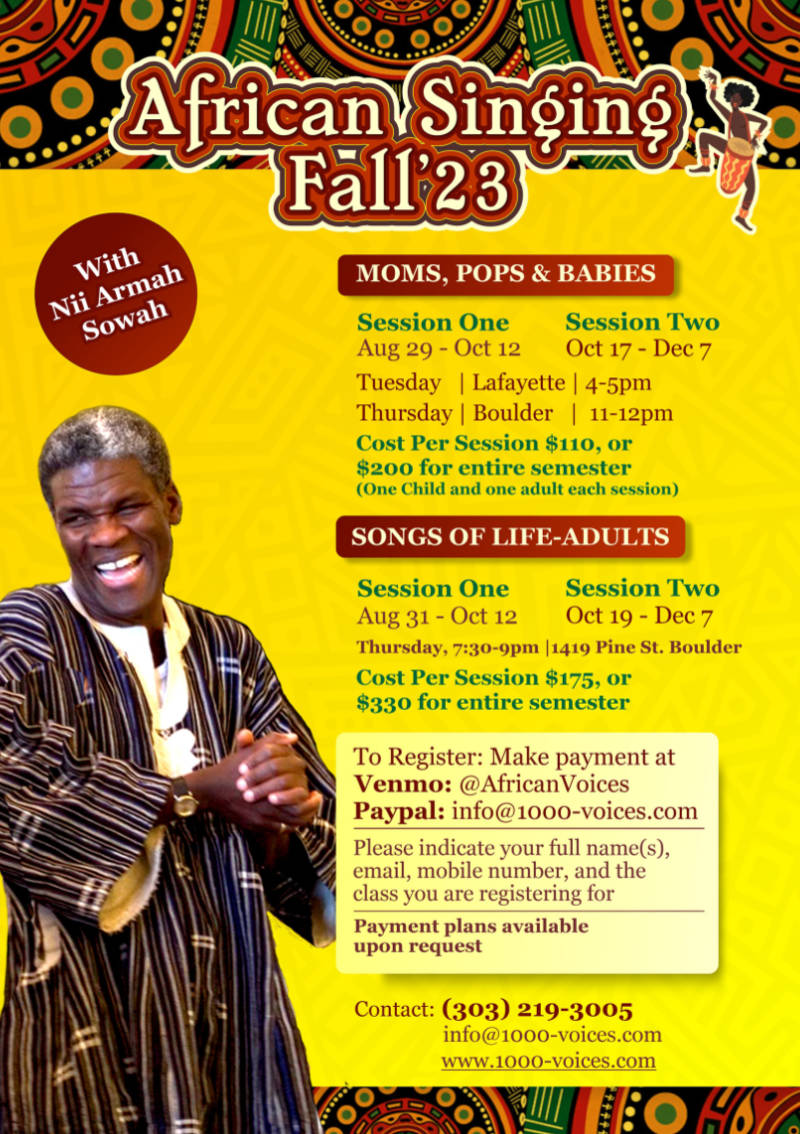 African Dance and African Singing
1000 Voices Project was founded on the conviction that whenever we raise our voices collectively, change is inevitable. The 1000 Voices Project offers people the opportunity to work together to stimulate self-awareness while cultivating basic human qualities such as compassion, understanding and respect.
The 1000 Voices Project offers a variety of programs in different settings bringing people together to build peaceful communities. African songs, rhythm games, dance, and storytelling are used to facilitate personal growth, community building and cross-cultural understanding. We hope that one day it will be common practice for people to gather in the thousands to work together in harmony.
"As a new mother there are few outlets which are designed to accommodate children. The African Songs and Rhythm class allowed my 4 month-old and I to be immersed in a rare cultural and musical experience together. The class allowed me to feel more comfortable in my abilities and to establish a steady network of mommy friends. We have been taking the class for close to 2 years now and I haven't found anything that comes close to the feeling of community that has been created"
- N. Andaloro, Jamestown, CO