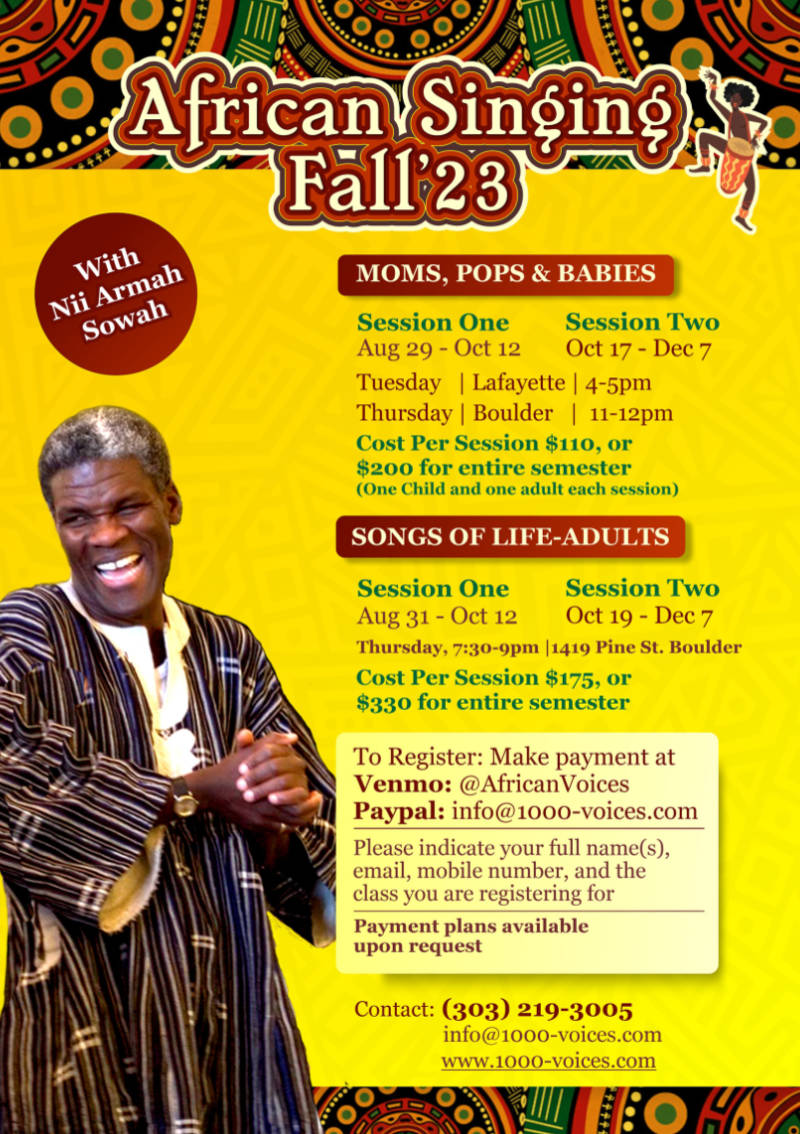 African Dance and African Singing
1000 Voices Project was founded on the conviction that whenever we raise our voices collectively, change is inevitable. The 1000 Voices Project offers people the opportunity to work together to stimulate self-awareness while cultivating basic human qualities such as compassion, understanding and respect.
The 1000 Voices Project offers a variety of programs in different settings bringing people together to build peaceful communities. African songs, rhythm games, dance, and storytelling are used to facilitate personal growth, community building and cross-cultural understanding. We hope that one day it will be common practice for people to gather in the thousands to work together in harmony.
I've met a sagacious Ghanaian dance professor at the University of Colorado named Nii Armah Sowah. He has opened the eyes of many wealthy, uptight white American college students to the possibilities of a therapeutic, truly supportive community. He does this through movement and song in his African dance and singing classes. Most therapy in the US, especially of the Freudian persuasion, finds most success by focusing greatly on the individual. We often think about our growth, development, and change simply in the context of our own personal sphere. But in many areas of the African continent, traditional therapy has its emphasis on the community instead. For me, the effects of this change of focus have been immensely fulfilling.
- C.C.